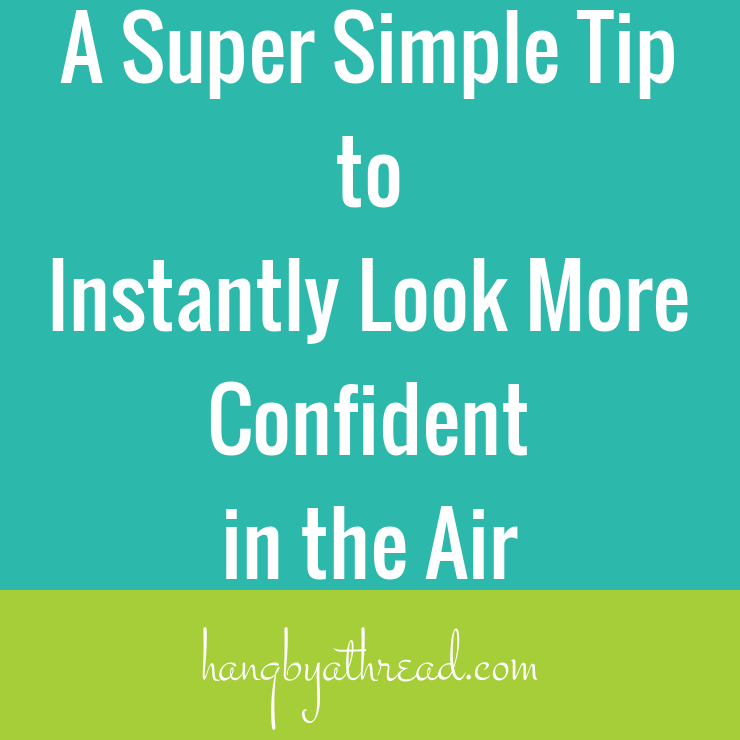 I have a short and sweet tip for you today.
Want to know an easy way to instantly look better in the air?
It doesn't involve conditioning (but you're still doing that, RIGHT?!?), and it's not a new move.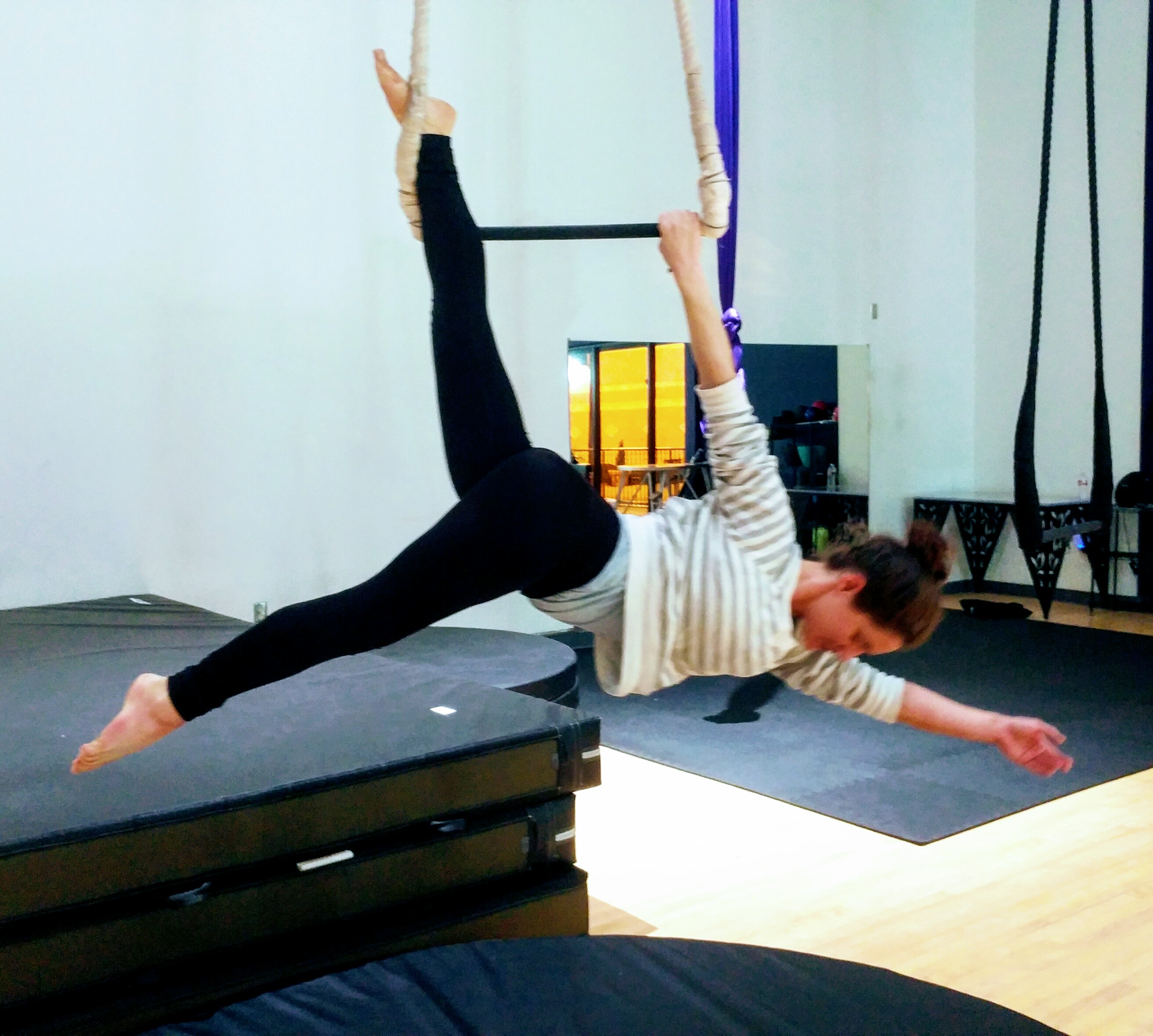 Lift your head up.
That's it. Just that. Lift your head up.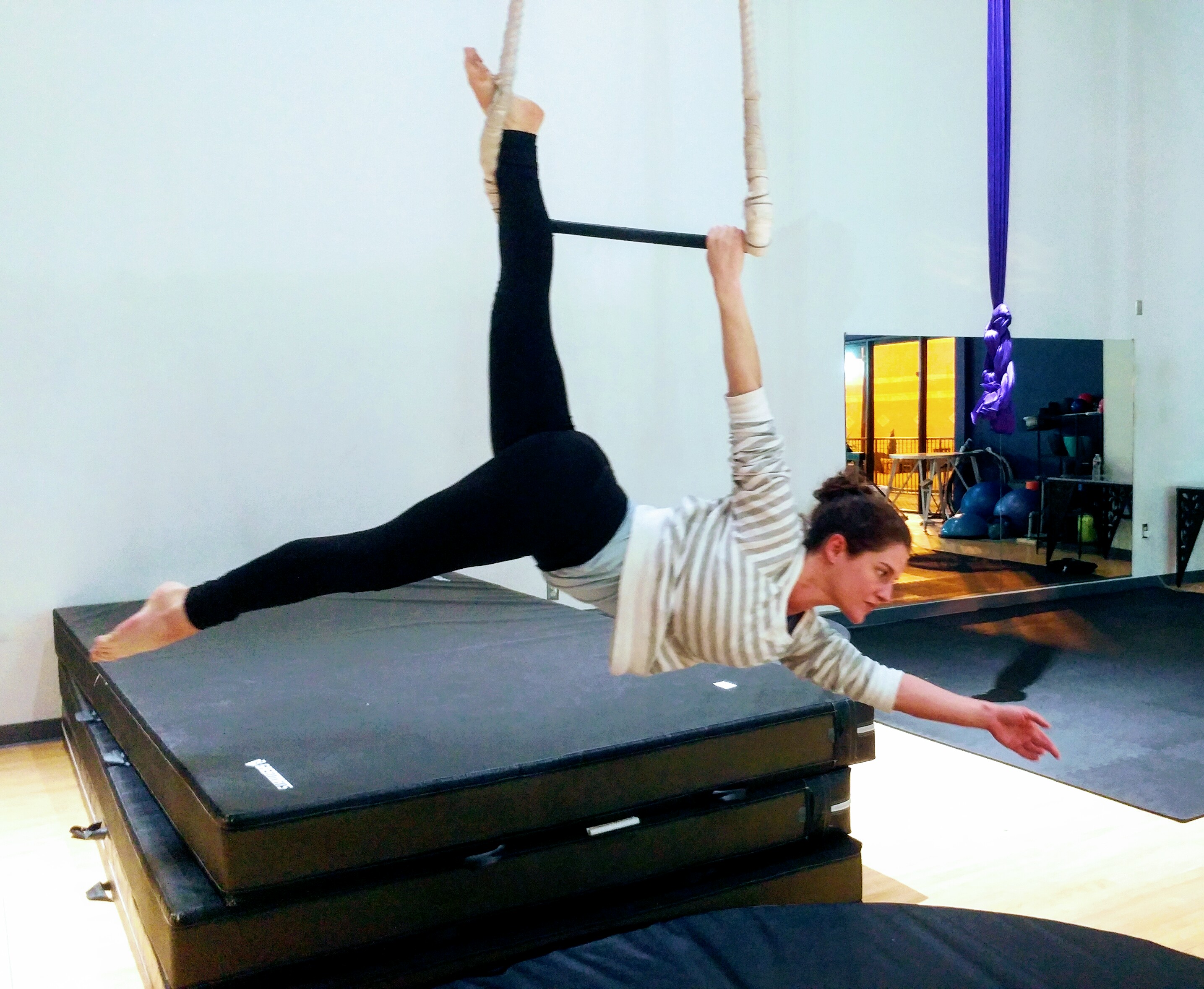 See the difference? This isn't a fancy pose and I'm definitely not all dolled up (in fact this was taken after rope, so I'm sure I was fairly ripe). The only thing I changed was the position of my head. And you can see an immediate difference.
Lifting your head up instantly extends your line (that's good), makes you look more confident, and lets the audience see your face better, which makes it easier to connect.
Unless you're trying to connect with the ground. Then by all means, go ahead and keep staring at it.
See, my little spider monkeys? Told you it was easy.